Stand A28. 14th to 17th Jan 2018. An ideal showcase for anything to do with Christmas – products will include Toys, artificial trees, indoor and outdoor lights, decorations, tinsel etc., Gifts, Floral, Party, Stationery, Books plus a Volume & Clearance section.

Stand F15. Tuesday 23rd January to Thursday 25th January 2018.

Toy Fair is the only dedicated toy, game and hobby exhibition in the UK. With approximately 200 exhibitors that range from the large internationals to the new start up companies. Providing all visitors with a real overview and insight into a fun, innovative and exciting industry.
Hall 5 Stand 5G92-H93. Sat 3rd Feb to Thurs 8th Feb 2018
No other trade event comes close to Spring Fair Birmingham. With over 78,000 trade visitors and 4,000 exhibitors each year it's the most successful exhibition in the UK.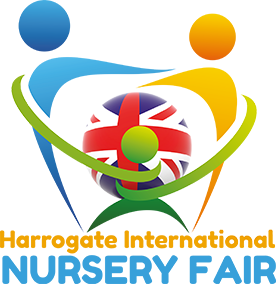 Stand A8. Britain's premier Nursery Fair. Sun 25th to Tues 27th March 2018.
The UK's only baby trade show is open for booking and offers a fresh new approach with lots of exciting opportunities for 2017. For the very first time, Harrogate International Nursery Fair's doors will open mid-week from Tuesday 28th to Thursday 30th March allowing buyers to attend for the full three days without work encroaching on their weekend. Also, all of the exhibition halls for 2017 will be on the same level making it easier for visitors regardless of the entrance they arrive at.
Hall 01 Stand 1C10-B11 Saturday 1st to Wednesday 5th September 2018

Launched in September 1990, Autumn Fair is now celebrated as the season's number one wholesale gift and home trade show and is a must-attend event for UK and international buyers. Independents, multiples and online retailers visit Autumn Fair to look for the most brilliant new products and innovations ahead of Christmas, Valentine's Day, Easter, Mother's Day and Spring.